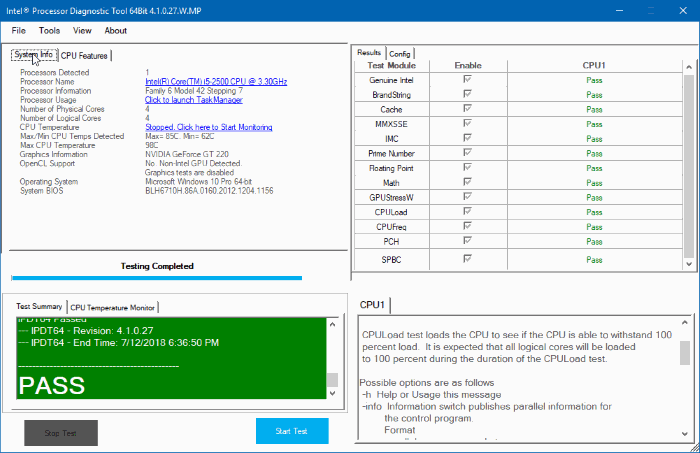 Want to know if your Intel processor is working properly? Would you like to know if the Intel processor that you bought from a lesser known source is genuine or not? Want to know the features supported by your Intel CPU? Try out Intel Processor Diagnostic Tool for Windows.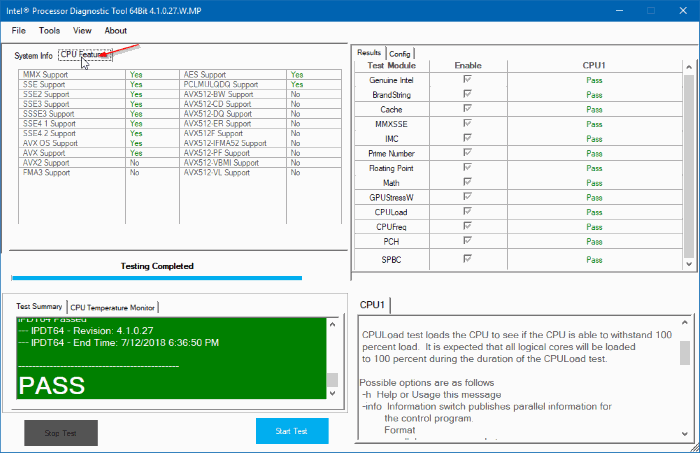 Intel Processor Diagnostic Tool runs temperature monitor in parallel to tests mentioned above to check if the processor is overheating. The tool also shows the minimum and maximum temperature recorded during these tests.
To know the purpose of each test, click the Config tab and then click on one of the tests to see the details.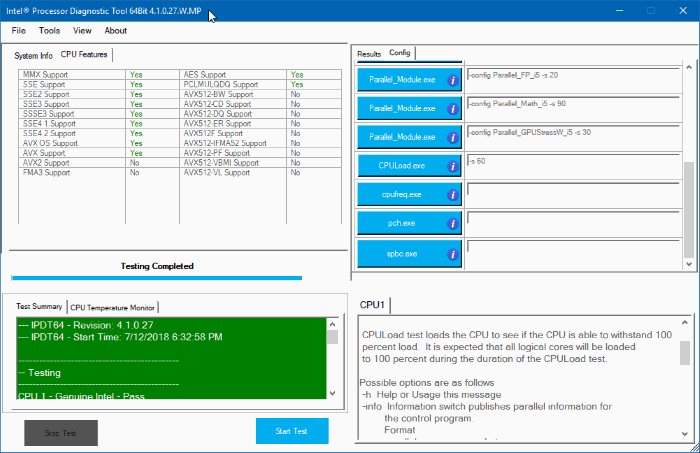 CPU load test is one of the important tests conducted by this software. The CPULoad utility tests the processor if the processor can withstand 100 percent load.
Under CPU Features tab, you can find all the supported features by your Intel processor.
With default settings, Intel Processor Diagnostic Tool runs a full functional test which takes about four minutes. But if you want to run the test for a longer duration, you can select the "burn-in" test by navigating to Tools > Config > Presets > Burn In Test. Note that the "burn in" test only tests your processor for a longer duration and doesn't test additional features.
If you own an Intel processor PC, it's worth trying out Intel Processor Diagnostic Tool once to make sure that your Intel processor is functioning properly.
Download Intel Processor Diagnostic Tool
Visit the download link provided at the end of this article to download the latest version of Intel Processor Diagnostic Tool for Windows 10/8/7. Note that separate installers are available for 32-bit and 64-bit Windows. Be sure to download the correct one.
Download Intel Processor Diagnostic Tool