Well-Known Member
Ultimate Donator
Donator
VIP
Nov 5, 2018
1,036
603
OS

Windows 10
BR

Chrome 75.0.3770.100
I heard this track for the first time this morning on the drive into work. I have JBL premium sound system in my 4runner so it sounded pretty well. You need a pretty good set of speakers to truly enjoy this.
The title referrers to the CM-1 or possibly the CM-2 super computer both which were brought on line when this composition was authored. The dialog is Gene Hackman's character in the movie "The Conversation".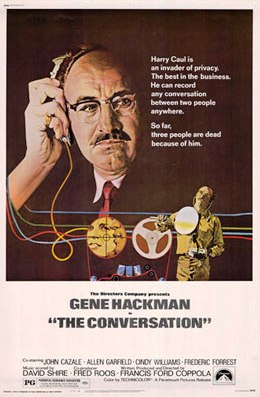 Harry Caul: "Listen, listen, my name is Harry Caul. Can you hear me? Don't be afraid. I know you don't know who I am, but I know you. There isn't much to say about myself. I... I was very sick when I was a boy, I was paralyzed in my left arm and my left leg. I couldn't walk for six months. One...

samplelist.fandom.com
CM-1
https://www.computerhistory.org/revolution/supercomputers/10/73
The music (Warning: Might not be safe for every work environment. It might creep some kids out too.) Enjoy!
Last edited: