Well-Known Member
Ultimate Donator
Donator
VIP
Nov 5, 2018
1,639
1,132
OS

Windows 10
BR

Chrome 86.0.4240.111
Just looking at a load of those we got in. Holy cow they all have mangled screens! I guess you just can't replace the glass. The whole darn thing needs to be unscrewed from the frame holding the LCD and digitizer. $70 and all that work. I would hate to think what the labor charges would be. Even if it's just for the cost of the parts I am trying to decide if it's worth it. I am still trying to figure out how all these screens became so mangled.
Kind of a dog when compared to it's peers: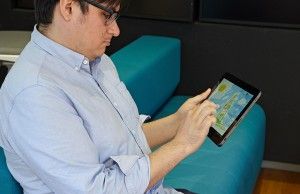 The Dell Latitude 11 5175 is a great 10.8-inch business tablet that offers snappy performance, solid durability and an optional keyboard for stellar battery life.
www.laptopmag.com